Dash Bioinformatics: Building RNA Sequencing and Analysis Apps
With UC Berkeley PhD Candidate Alyssa Morrow
Recorded on Thursday, May 20 @ 1pm EDT
In this special webinar, Alyssa Morrow will show you how to use Dash and the Pileup.js component to explore and visualize genomic sequencing data!
The technology powering our urgently needed vaccines today is the encoding of messenger RNA. These are molecules that provide blueprints for constructing the body's proteins. Experts and researchers manipulate those blueprints, isolate and track changes within the transcriptome, and achieve medical breakthroughs!
Alyssa Morrow, Graduate Researcher from UC Berkeley, gives us a look behind some of the tools and methods powering vaccine and drug development, including:
Overview of mRNA research methodologies
Analysis of changes in expression of genes across RNA-seq samples
Utilizing Dash and the Pileup.js component from Dash Bio for visualizations
How to Power your Own Analysis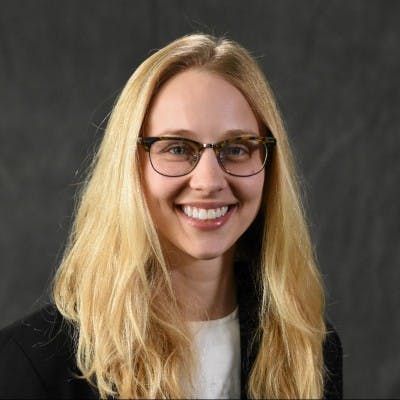 About Alyssa Morrow
Alyssa is an experienced data scientist who works closely with genomic data, including RNA-sequencing and other genomic sequencing datasets. She specializes in visualizing, analyzing, and building computational models from these diverse datasets. Alyssa is currently a PhD candidate in computer science at the University of California, Berkeley.