The Book of Dash
Exclusive chapter preview for the Plotly Community
Whether you are new to Dash or an experienced user, enhance your journey with Plotly Dash today. Download one chapter of The Book of Dash, and you will also be entered into a raffle to get the complete book for free. The next winner will be notified on June 30, 2023.
You'll learn how to create analytic apps that display data in effective, usable, and elegant ways in only a few lines of code.
For those who are new to Python or data wrangling, the first part of the book is a crash course on Python, PyCharm, and pandas. If you want to dive right in, the second part starts with the basics of a Dash app, then covers advanced layouts and graphs, ins and outs of building larger apps, machine learning fundamentals, and some tips and tricks.
Access a step by step guide on the following:
Using the pandas library to manipulate and analyze social media data
Using Git to download and build on existing apps written by the pros
Visualizing machine learning models in your apps
Creating and manipulating statistical and scientific charts and maps using Plotly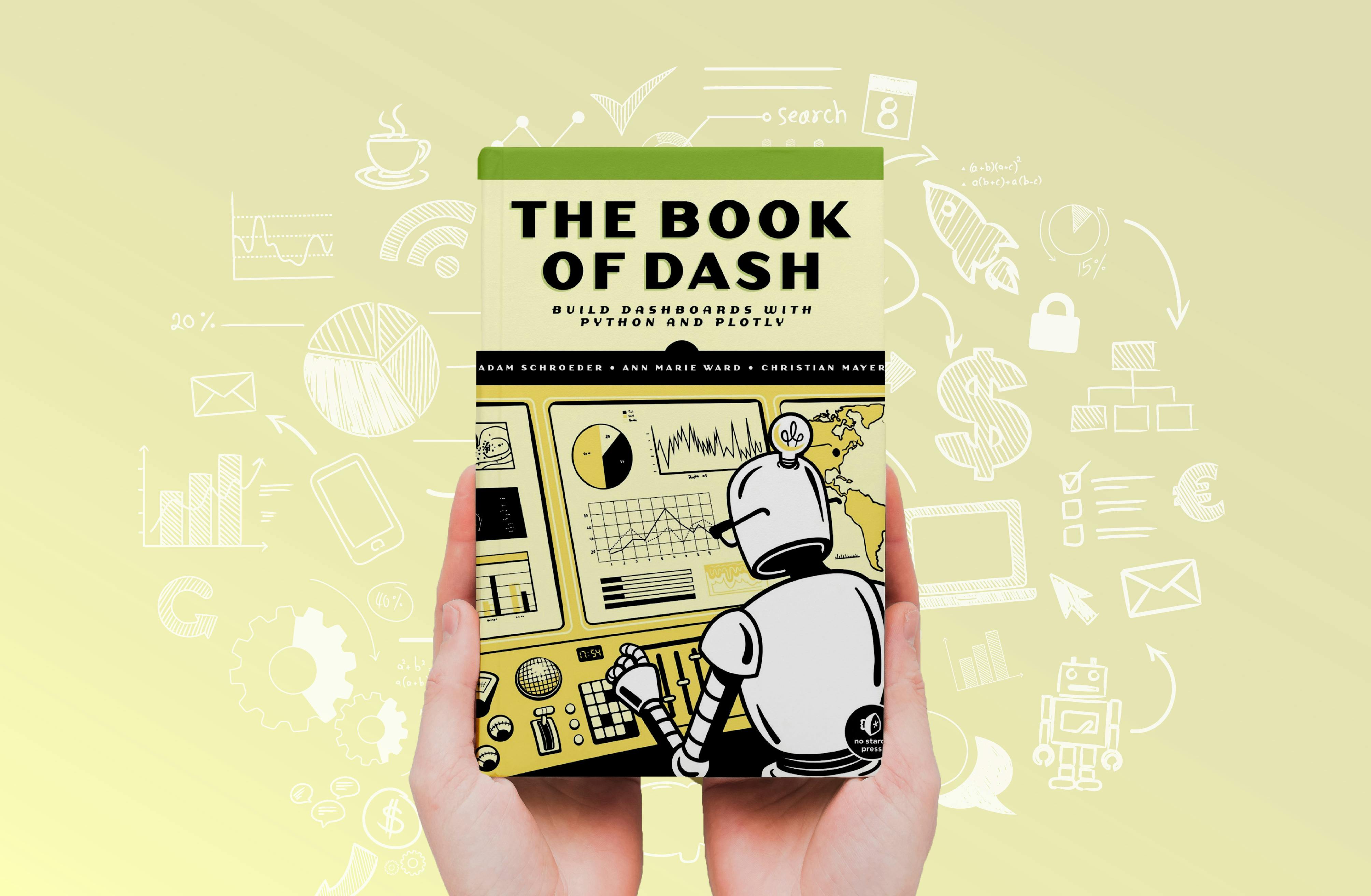 "The understanding of Dash I gained in this book provided me with a whole new way to analyze and visualize data." —Jordan Marshal, Python Developer
"Just the book I've been looking for. This is the perfect next step for any Python student seeking to pivot into the Data Science niche. Easy to follow, and practical examples left me with the confidence to start on my own projects. Highly recommended." —Peter Rubio, Python Author