Dash Enterprise in the Fight Against Covid-19
Rapid and secure deployment of drug trial applications with Dash
Learn how a multi-billion dollar pharmaceutical company chose Dash for rapid tooling in its machine learning operations.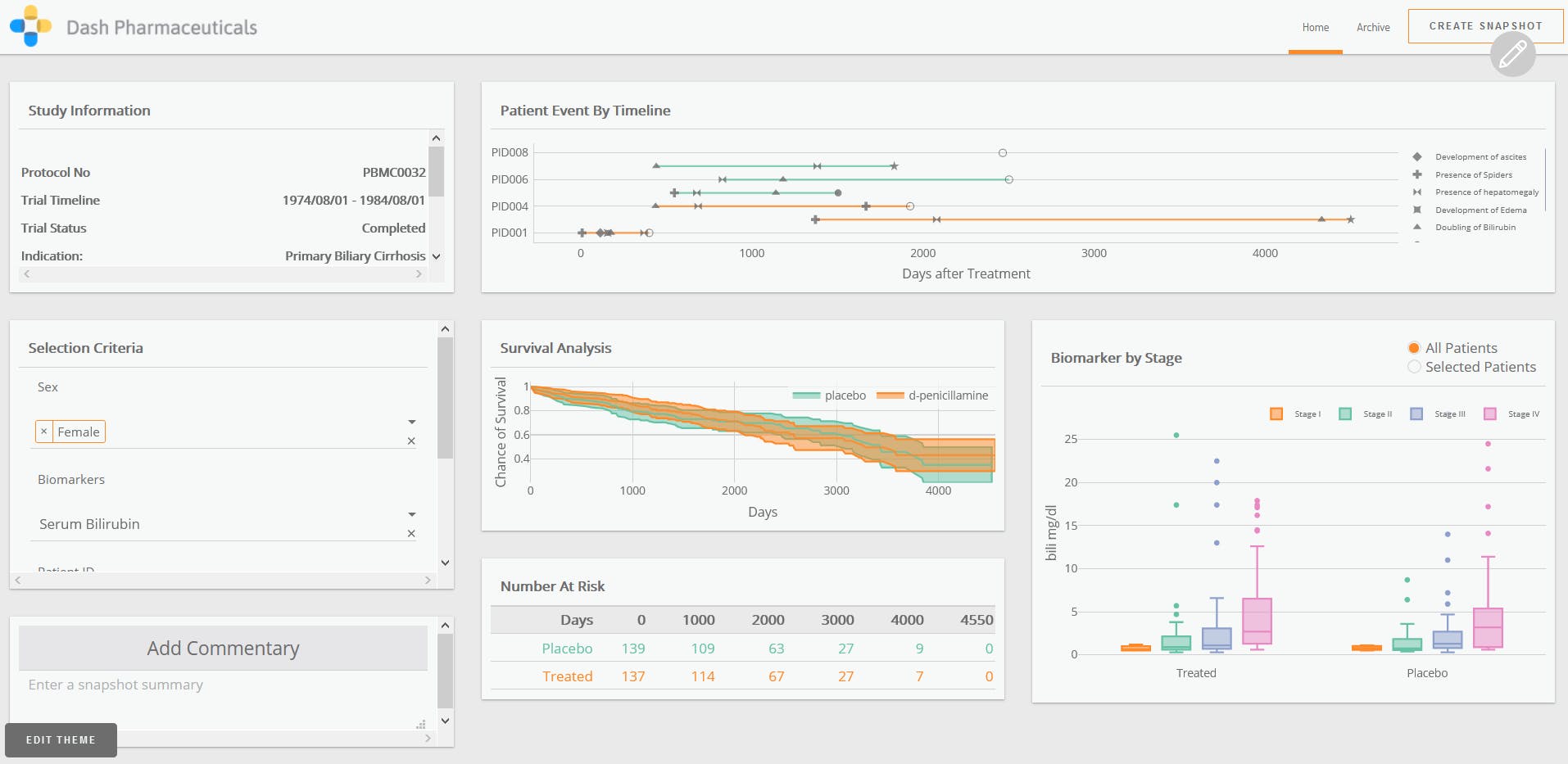 Download this user story to learn how:
A Dash application made data on thousands of drug compounds interactively explorable and accessible.
Dash Enterprise integrates with existing research infrastructure to enable organization-wide tool development and deployment.
Dash's Python framework is built to support intensive machine learning operations in any industry.
Download this user story to read more.