18 Dash Apps Helping the HLS and Public Sectors Respond to COVID-19
Dash is the de facto open-source dashboards library for Python. Since the start of COVID-19, we've seen a tidal wave Dash apps globally that are helping hospitals, governments, investors, and citizens respond to the outbreak.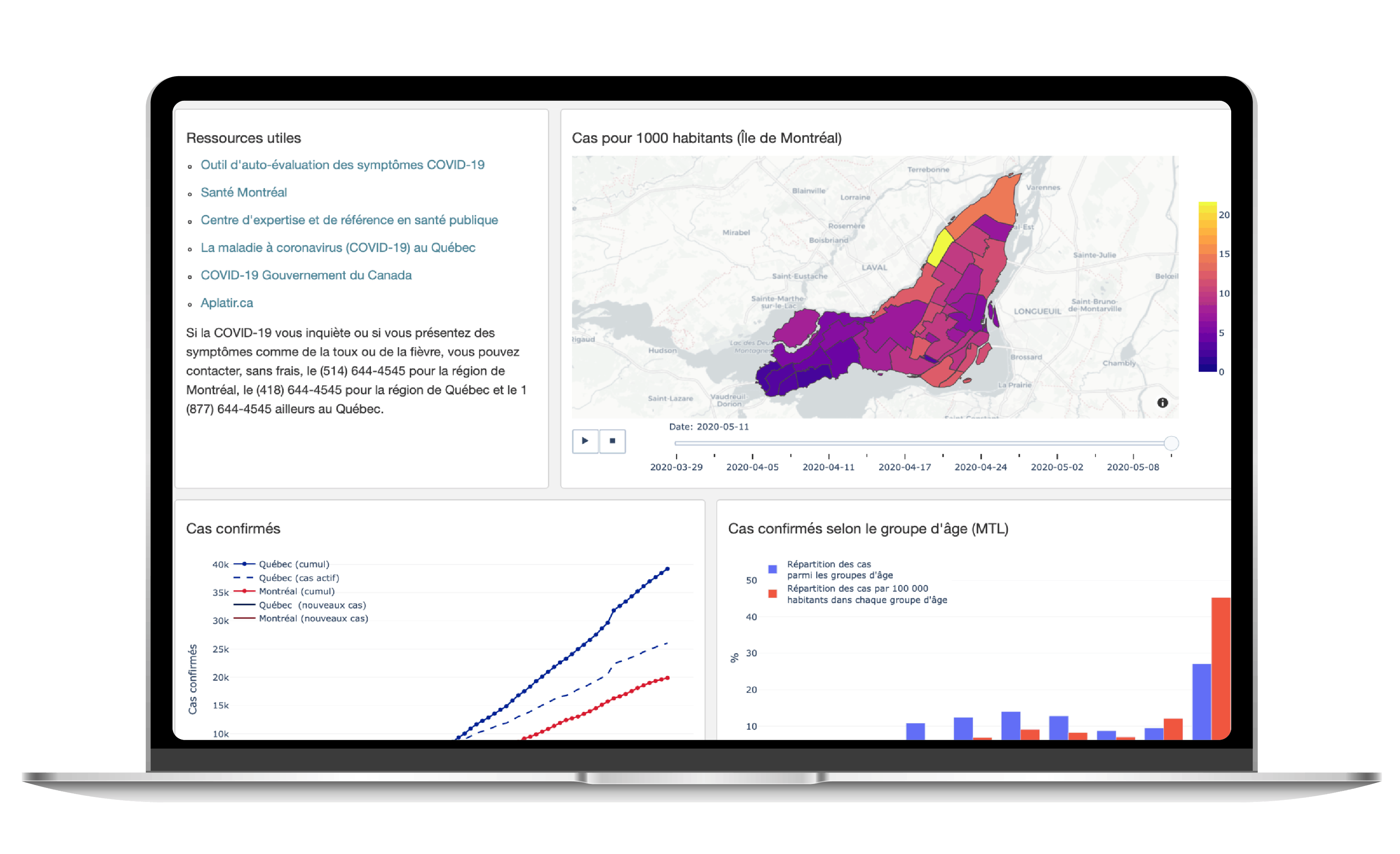 Dash is the world's most trusted framework for building ML and data science apps. Here are some of the Dash apps that are featured:
The City of Montreal Dash App
The Singapore Government Dash App
Julia COVID-19 Dash app
NVIDIA Rapids Dash app
Greece COVID-19 Visualizations
Hospital Capicity Dash App
U.S. Unemployement Dash App
Download this e-book to see these Dash apps and more with links to the app, code, and author profiles.