Gamuda develops tunnel boring machine IoT solution with Dash
Innovative engineering solution provider pairs Python and Plotly's Dash with sensor data to build a real-time monitoring solution for world's first Autonomous Tunnel Boring Machine (A-TBM) offering.
You've heard of driverless cars and delivery drones, but what about humongous drills?
Tunnel boring machines (TBMs) move through the earth beneath some of the planet's busiest cities, and have recently joined the list of tech that "thinks" for itself. The world's first autonomous tunnel boring machine (A-TBM) was developed in early 2019 by Gamuda Berhad, one of Malaysia's largest infrastructure companies. A machine capable of drilIling holes as large as six metres (20 feet), the A-TBM has only a margin of error of 100 millimetres
The R&D team, all mechanical engineers conversant in Python, quickly developed an awareness and appreciation for Dash's ability to customize a solutions to track and monitor TBMs.
Download this user story to learn about the following:
Interactive Dash applications are being developed to accommodate algorithms that capture preventative maintenance insights and address human pain points in data reporting processes.
Dash helps accelerate digital transformation and innovation strategy with a custom, flexible alternative to restrictive, domain-specific legacy software.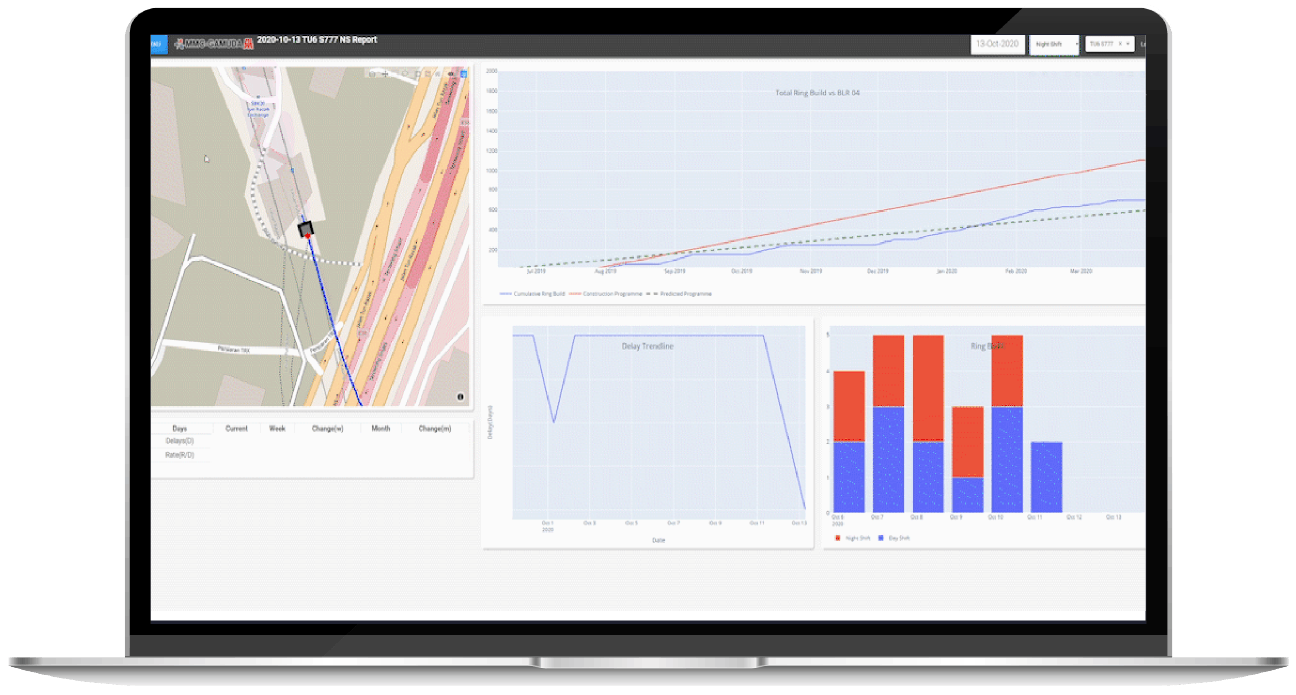 "We are committed to advancing innovation in tunnel boring, and 'fail fast' is our mantra. Python and Dash let us experiment quickly to find solutions that really please people and add value to what Gamuda can offer." — John Lim Ji Xiong, Gamuda Excellence Transformation Team Lead