PriceLabs leverages Dash for vacation property management analytics
Python and Dash enable PriceLabs to provide property managers with a robust, tailored platform that aids in maximizing revenue, prospecting future markets, and monitoring their properties' performance.
PriceLabs creates analytics and AI tools for managing short-term rental properties. Their clients range from individuals with investment properties converted into vacation getaways, to enterprises that manage hundreds or thousands of properties.
To meet clients' demands for tailored views of market activity and portfolio management, PriceLabs turned to Python and Dash. The resulting interactive data applications reduced full-stack iterations, putting more control in the hands of the data science team to innovate responsively to their clients' needs.
Download this user story to learn how:
Property managers see 10% to 40% revenue increases using PriceLabs platform.
Choosing Python and Dash over traditional BI software enabled PriceLabs' data science team to quickly expand their platform and accommodate clients' needs during Covid-19 market changes.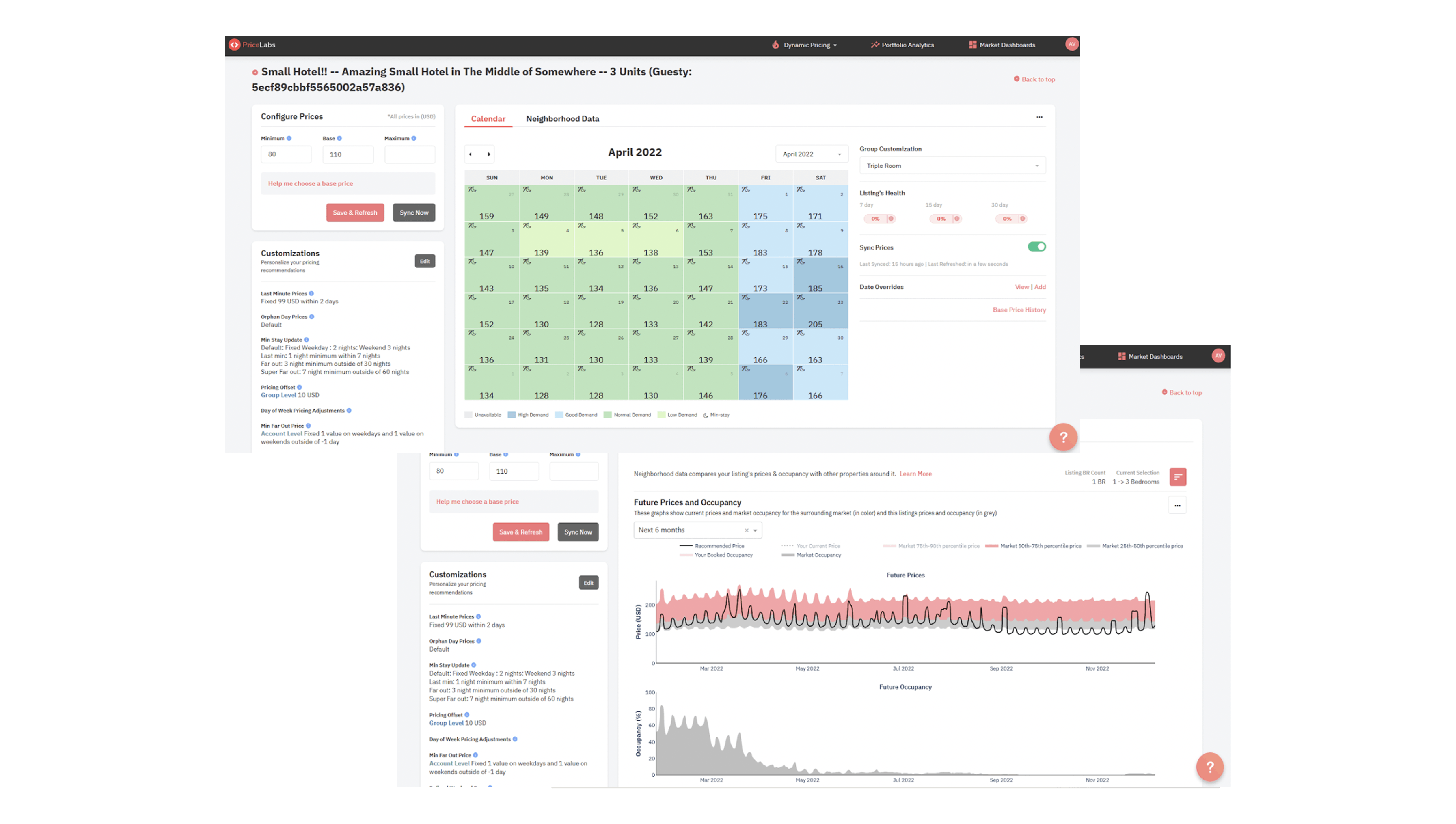 "We do a lot of processing and calculations before we display our results to customers — we chose Python and Dash so we could do a lot of that online and quickly show data based on parameters that each customer specifies, without having to create tons of infrastructure around it first." - David Witalka, Data Scientist, PriceLabs