WPO Leads Renewable Energy Asset Management with Dash
Largest independent European asset management firm uses Dash platform for proactive analytics
WPO provides bespoke asset management services spanning six gigawatts' worth of renewables sites globally (about the electricity needs of a city like Paris). Requiring a lean but impactful way to deliver advanced analytics for various stakeholders, they turned to Python and Dash. The resulting comprehensive Dashboard platform displays insights from real-time asset health and performance analytics.
With over 40 customized dashboards, reports, and web apps, WPO's Dashboard solution has helped remove barriers to maximize energy production and execute specific regulatory curtailments. Python and Dash eliminate the need to build complex user interfaces, while still enabling WPO to create tailored apps specific to renewables asset management. This comprehensive, real-time visibility increased client's AEP (Annual Energy Production) by up to two percent.
Download this user story to learn how:
WPO built a platform of Dash apps, each tailored to answer a specific business case of renewable assets management.
Python and Dash versatility enable granular drill-down from the portfolio to individual assets, backed by home-brewed advanced data analytics and business knowledge.
Proactive analytics help protect wind and solar farm operators from costly downtimes, maximize energy production, and boost renewable energy's competitiveness in the market.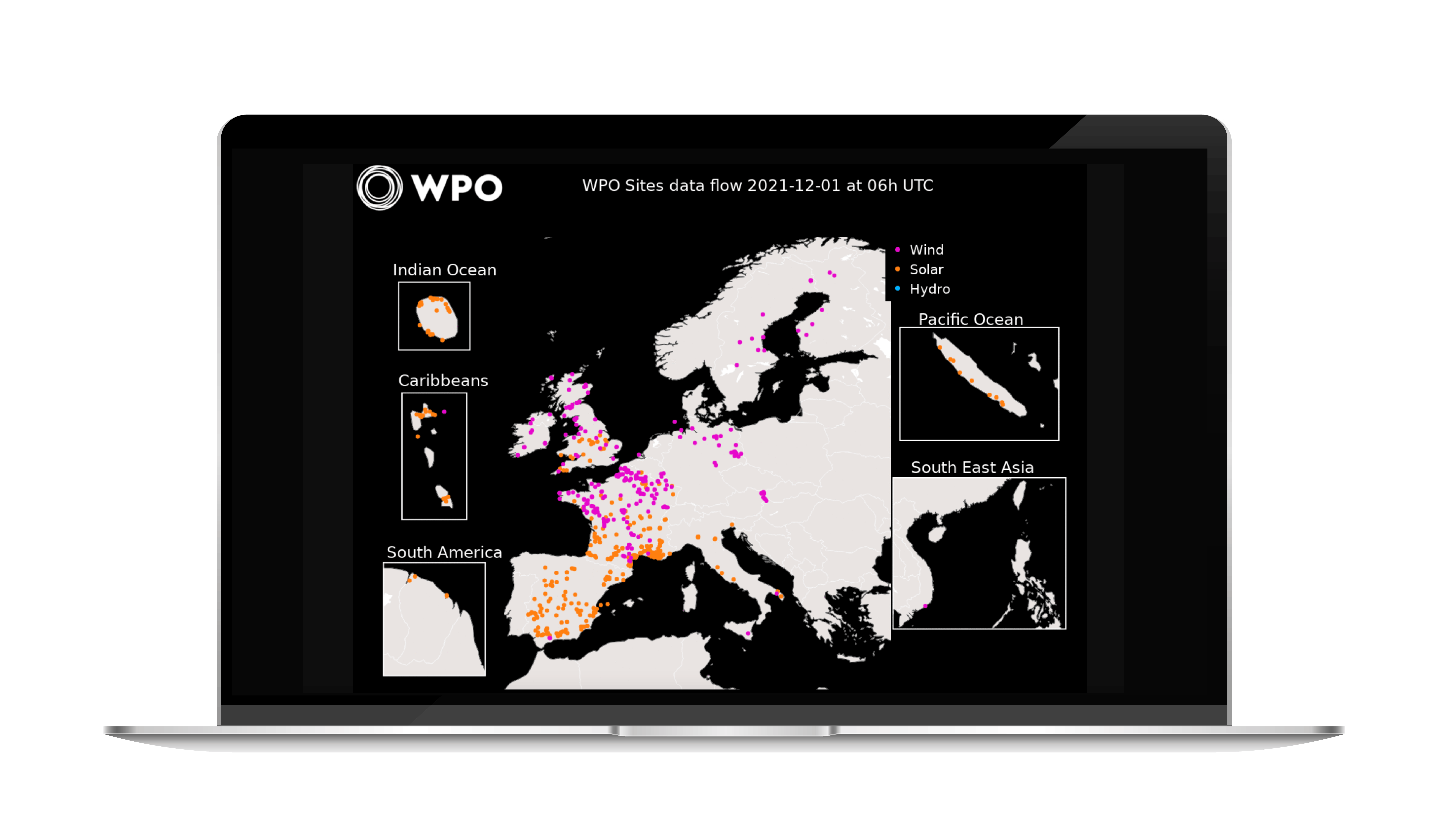 "We are creating exactly what we want with Dash. In the same screen you can see KPIs across all our asset types, and you can drill down very efficiently. It allows us to create trust and transparency with our customers, who get to see what our engineers are recording and writing in real time." - Alban Jéhu, Product Owner of WPO Dashboard