Intuit Leverages Dash Enterprise to Reduce Experiment Runtime by 50%
Python and Dash Enterprise empower a leading global financial technology platform to standardize experiments.
With 100 million customers worldwide, Intuit needed a tool to support its experimentation team in increasing the pace of innovation. While the team's analysts had great tools for visualization and database connectivity, these tools lacked statistical packages, were not standardized or centralized, and were not useful for less technical users.
This fueled the decision to adopt Python and Dash Enterprise for building interactive experimentation tools, ultimately reducing experiment runtime by 50%. Built by a couple of data scientists, the suite of tools and services has been adopted by more than 500 users within Intuit's Analytics, Artificial Intelligence and Data (A2D) organization.
Download this user story to learn how Dash Enterprise:
Enabled Intuit's suite of experimentation apps, including a Sample Size Estimation App, Sequential AB Testing App, and Experiment FAQ App
Saved dozens of hours of analyst time each month
Is flexible and supports different use cases, including simulation tools to teach the fundamentals of experimentation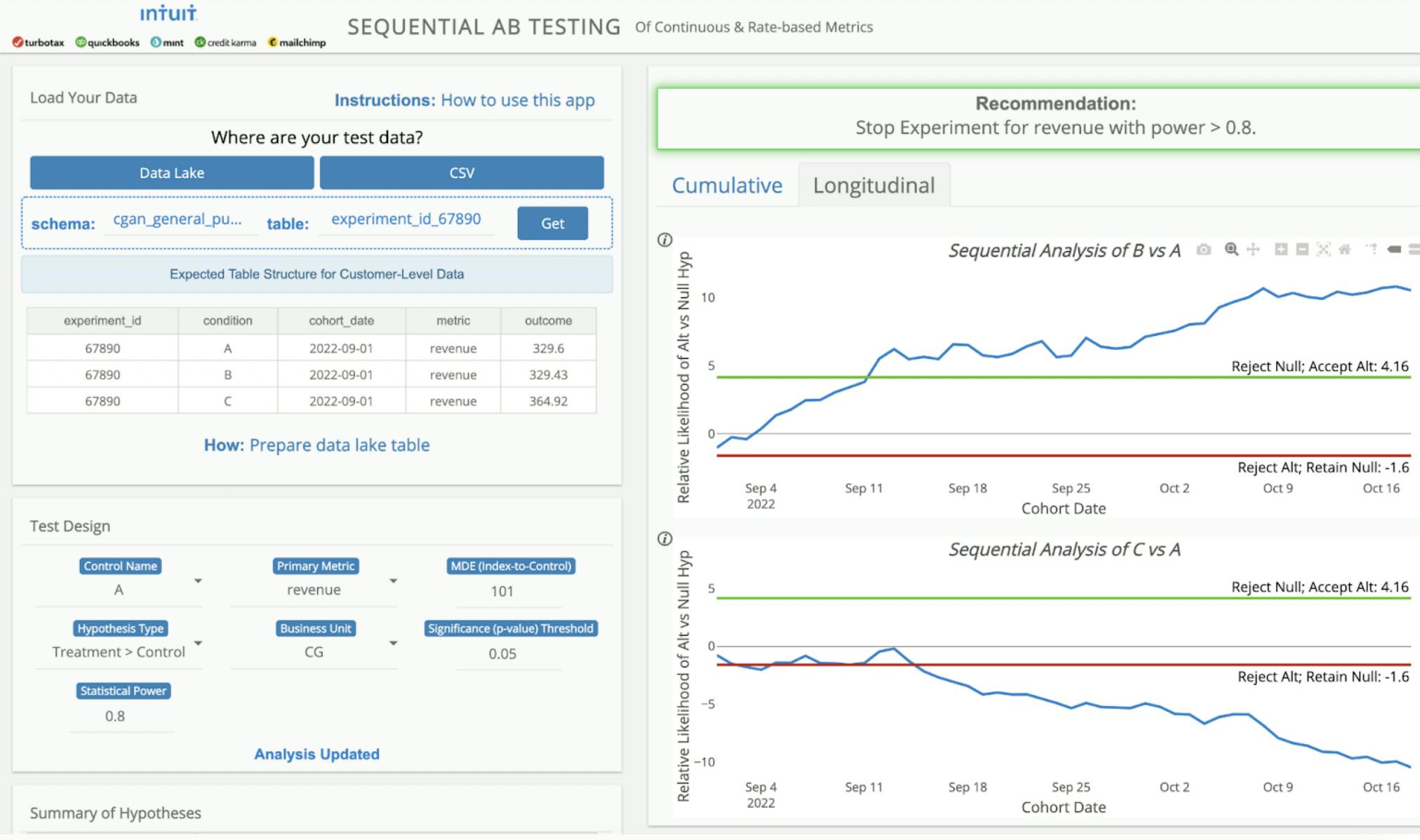 "Dash Enterprise marries the strengths of many tools into one -- design beautiful dashboards and apply statistical algorithms behind the scenes. Adopting Dash Enterprise allows us to create tools and services that everyone at the company can leverage without the typical development cycle." –Russ Zaliznyak, Principal Data Scientist and Experimentation Team Lead, Intuit