Largest U.S. Automotive Auction Network Deploys Capacity Planning with Dash Enterprise
Plotly Professional Services helps Cox Automotive realize a nationwide capacity planning solution with Dash Enterprise.
Manheim, a Cox Automotive brand, is the world's largest wholesale marketplace for used automobiles. The team required decision support for site staffing and equipment stocking, but were blocked by low stakeholder visibility, high platform costs, and low development velocity.
Licensing Dash Enterprise enabled Manheim to build capacity planning models that forecast demand, equipment, and labor supply. Their partnership with Plotly's Professional Services team further accelerated the Capacity Application's development and expanded its functionality.
Download this user story to learn how Plotly Professional Services and Dash Enterprise saw the following results:
Accelerated proof-of-concept
Avoided costs of a full-stack team
Non-technical business users gained self-service access to explore data at all levels through an interactive web-based interface
On-brand styling capabilities and multi-page expansion
Security compliance and back-end data pipeline support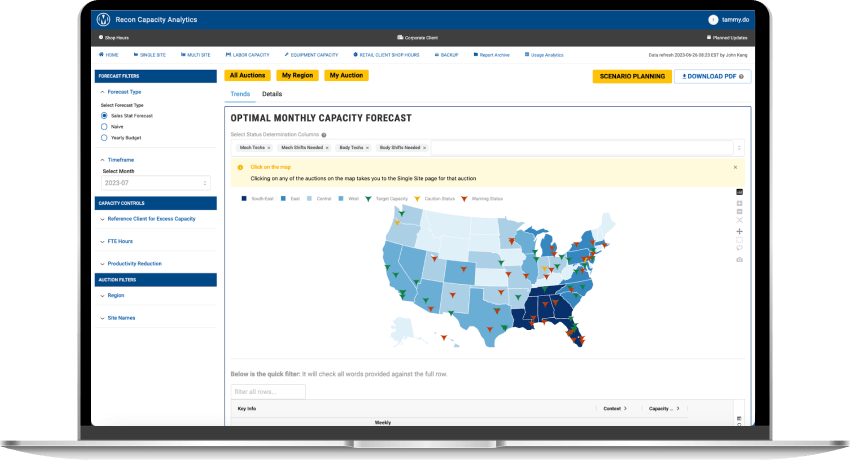 "Plotly's professional services have helped us fully leverage Dash Enterprise to propel our capacity planning models into the hands of business users with a level of speed and quality I could not have accomplished on my own, coming from a mechanical engineering background." - John Kang, Director of Planning and Analytics, Industrial Engineering, Cox Automotive